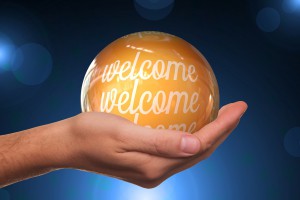 Posted on August 23, 2016 - 10:30am by Stephen
Welcome to the new website! The site is somewhat devoid of content right now but we hope to add much more over the coming weeks.
The old Edmonton Kendo and Naginata Club website will be phased out shortly and its domain will be redirected to the Kita Kaze Budo Association. Please note that all practice information posted on the old site is still the official version until it is closed down.
As part of the organization overhaul, every club now has its own individual website. Please check them out here: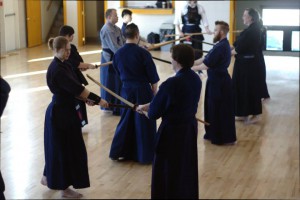 Posted on August 25, 2016 - 03:15pm by Karyn
Are you interested in trying kendo, naginata or iaido? If so, and you're in the Edmonton area, it's time to come on out for our fall intake! For the month of September, we're accepting new members to try us out and see if we're a good fit for you! The first official new beginner's class will be Monday, September 5 but if you are planning on going away for the weekend, feel free to come the following Wednesday instead.
Kendo beginners classes start at 8:30PM, Mondays and Wednesdays at the UNF hall downtown, 10629 – 98 Street. (Mondays we're in the main hall, Wednesdays we're in the basement.) We strongly encourage beginner members and potential members to come early and observe the advanced practice which happens beforehand to see what will be expected to them once they've completed the beginner course and are ready to move into advanced practice.
Naginata classes will run Sundays at 9:00AM and Mondays at 7:00PM, also at the UNF hall downtown, 10629 – 98 Street. Beginners and advanced members will be mixed for these classes.
Beginners can try both naginata and kendo for the month of September, but starting in October, you must choose one or the other. At this time, we do not support actively practicing both.
Iaido classes are Wednesdays at 6:00PM and Fridays at 6:00PM at the UNF hall downtown, 10629 – 98 Street. Iaido is separate from both kendo and naginata, and can be practiced itself only, or in combination with either kendo or naginata.
To start with, you do not need to buy equipment. Please wear loose, comfortable clothing, and bring your willingness to work hard with you. Around the end of the month, we will ask you to buy a shinai for kendo, or a naginata. Complete this form and bring it to practice, that is all you have to do!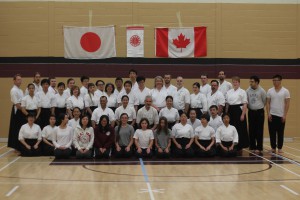 Posted on October 23, 2016 - 11:00pm by Alan
October 14-16th marked the 2016 Canadian Naginata National Championships.
This year the Edmonton Naginata Club sent four representatives to participate and compete with other Naginata Players from across the country and we are happy to announce that this was Edmontons best year yet!
Not only did all four members pass their respective gradings; they also brought back some hardware!
Andrew Boyd and Alan McDougall took a shared second place finishing in Dangai Engi Kyogi (partnered Kata competition) but Alan also took the Gold medal in Dangai Shiai (Competitive sparring), with Andrew taking the silver medal! This was by far Edmontons best tournament results to date, and hopefully the first of many!
Congratulations to all!