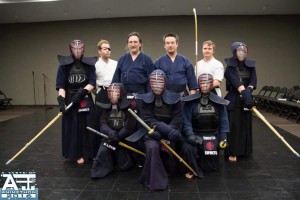 Posted on January 4, 2017 - 03:30pm by Stephen
The Kita Kaze Budo Association is ringing in the 2017 year with the start of a new semester! For those interested in trying Kendo or Naginata, you are welcome to attend Monday and Wednesday practices during the month of January, free of charge! If you wish to continue practicing after January, you may decide to register with club at that time. You are welcome to try either art during the intake month however you will be required to choose one to continue thereafter.
The new semester starts January 2 but you may start at any time during the month. For your first practice, please bring gym clothing (no shoes or socks are necessary though). Prepare to work hard and have fun!
Please check out the club registration pages for more information!
Tags: registration